FLA18-9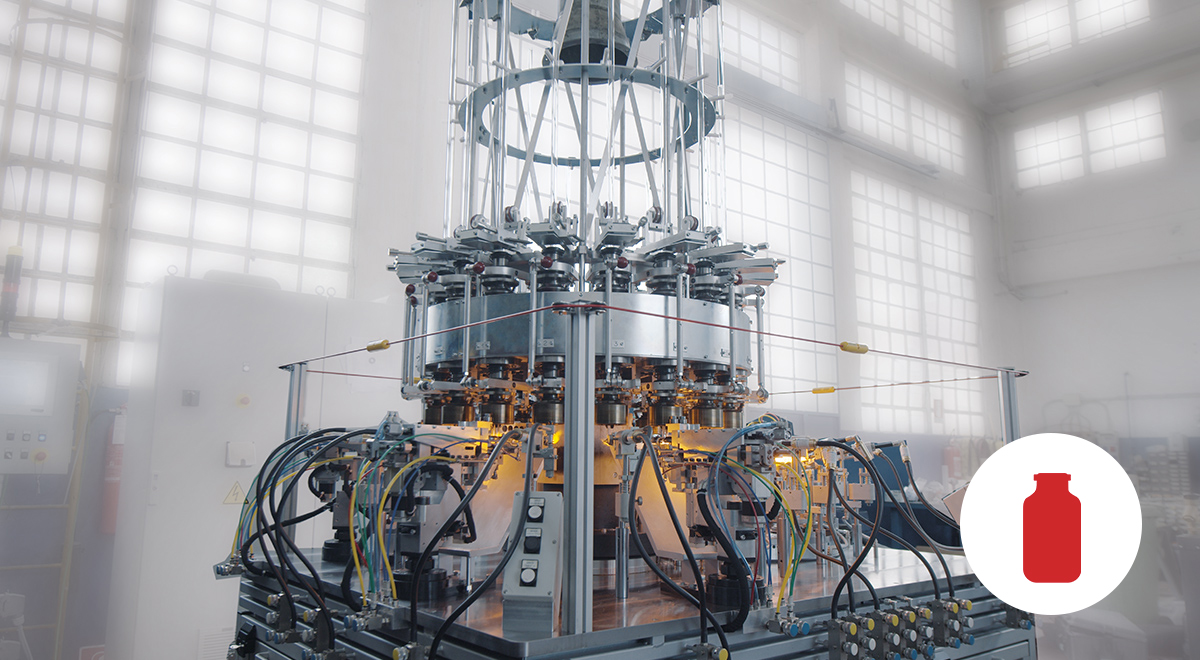 sales_glass@ocmigroup.com
FLA18-9 is 18+9 stations forming machine working with index rotation, developed to produce all ISO DIN vials including penicillin, insulin, screw-neck and blow-back types. Vials can be manufactured with tube diameters between 8mm and 30mm.
Machine rotation is driven by water-cooled torque motor. Cooling operation is made with external chiller included in the supply.
The combination between 18 chucks of upper mouth forming turret and 9 chucks of lower bottom finishing turret allows to keep the maximum productivity even with one station out of service.
The vial forming is performed through three two servo-driven forming stations with one plunger and two rollers.
Lower turret of the machine includes 9 lower chucks with independent adjustment of rotation speed, air blowers for smokes removal driven by solenoid valves and bottom flattening device.
FLA18-9 machine can be equipped with camera inspection system type OPTIVIAL for dimensional control of finished vials.