LF520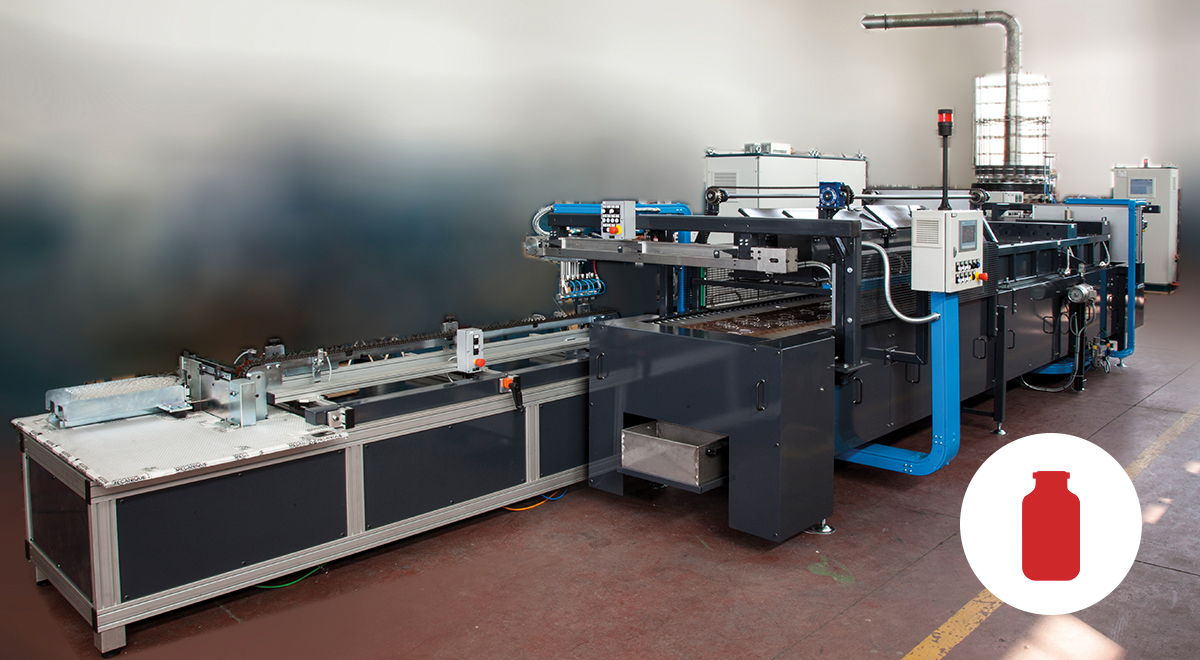 sales_glass@ocmigroup.com
Vials after-forming line suitable for connection with all FLA20/S vial forming machine supplied by OCMI-OTG. Available with alternative versions of annealing lehr according to the type of vials to be processed and with several complementary options to increase its automation level.
The line can be equipped with electro-mechanical control stations for up to 4 dimensions: total length, lip thickness, inner mount diameter and external mouth diameter.
The standard rack-type annealing lehr allows to process vials with min. length of 35mm according to ISO standards. The alternative lehr version with pick-place feeding system allows to reduce the vial minimum length thanks to adjustable mechanical grippers.
Standard semiautomatic packing section is equipped with one box. Automatic packing machine is available as option.