MM30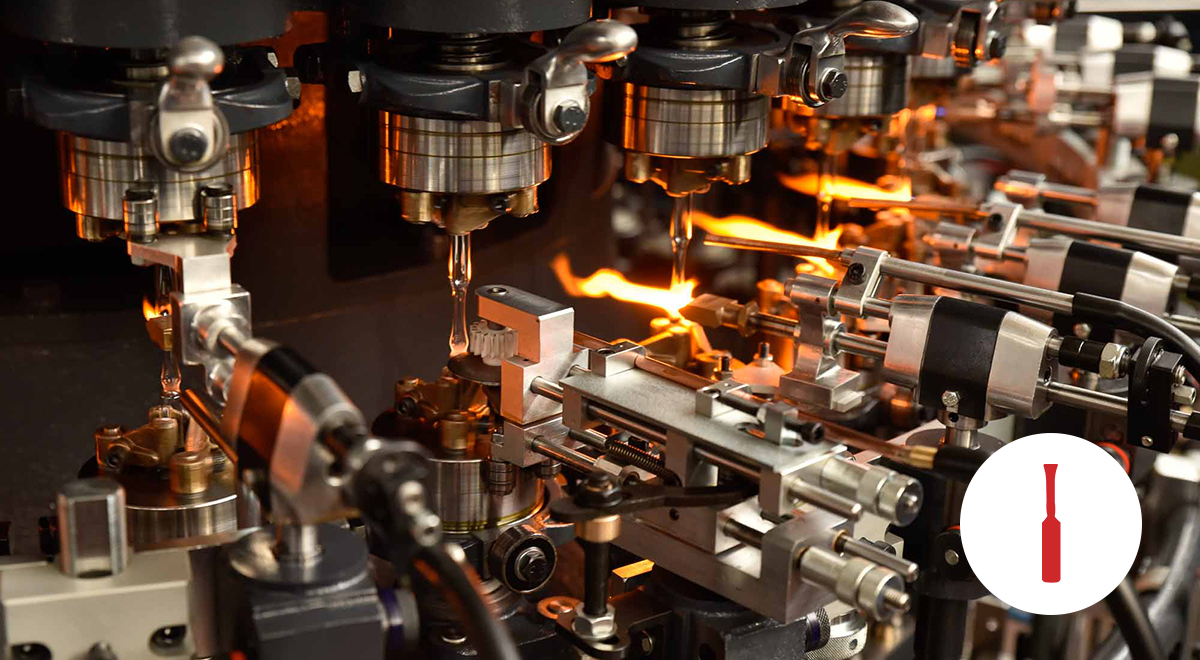 sales_glass@ocmigroup.com
MM30 is the most popular ampoule forming machine available on the market, with 30 stations built into sturdy construction main body. Through simple setting operations allow to manufacture all types of ISO ampoules from 1ml to 20ml and process al diameters of glass tubes from 8mm to 22,50mm.
Special section for first bottom forming is available as option.
The machine is available with last generation separated control cabinet with touch panel from which the operator can control all functions and parameters like tube loading, rail setting, machine and chucks speed and dimensional control.
Auxiliary equipment of MM30 machine are automatic tube loader and dimensional inspection system OPTISTEM/2 with two cameras.