OPTISTEM/2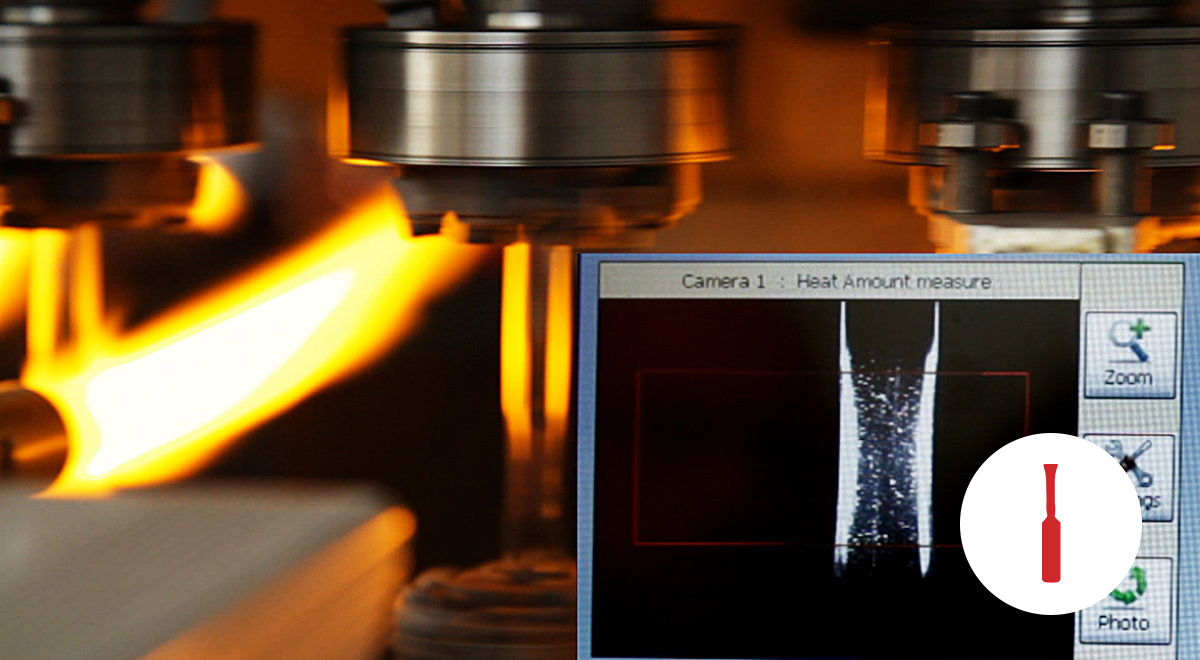 sales_glass@ocmigroup.com
Hot-end camera inspection system suitable to be installed on all OCMI ampoule forming machines. Equipped with two cameras, it allows to keep the neck diameter inside a very tight range through the auto-regulation of oxygen level in the last two burners or pre-heating zone.
The first camera check the heating in each glass tube and send its signal to the dedicated proportional valves to compensate the oxygen level through the two special burners placed before the glass stretching area.
The second camera performs the dimensional control of the finished ampoule for all sizes (excluding total lenght). The back-light screen of second camera is protected with air-cooled frame in order to avoid its overheating.
Operator can chose the critical ampoule dimensions for which ampoules should be accepted or rejected.
Final reports about working shifts or production batches can be saved into OPTISTEM/2 control panel and printed out. Statistics about ampoules defects and rejections can be displayed.