PAS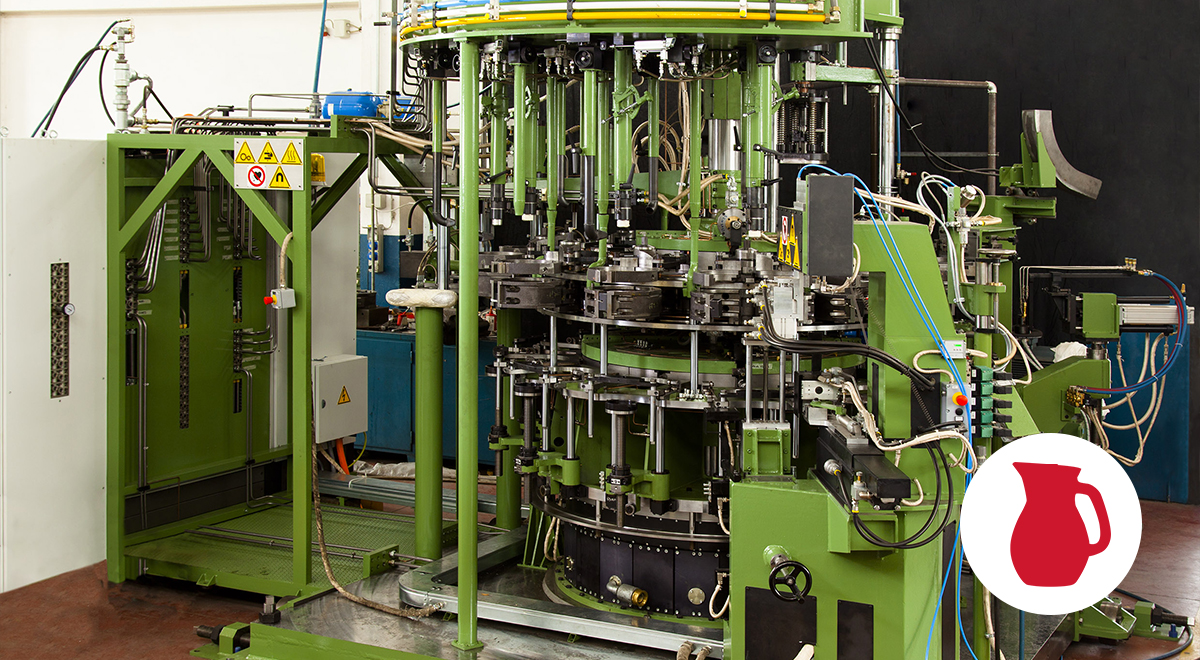 sales_glass@ocmigroup.com
Single automatic turntable press-blow machine developed to produce glass jugs or similar glass containers available in the versions with 9 or 12 stations.
On the same table the container is processed through different steps including gob loading, pressing, spout shaping, blowing, cooling and unloading.
Optional functions, like mould conditioning, are available in free stations.
Pressing mechanism can be hydraulically or pneumatically driven while table rotation can be driven by Geneva wheel or water-cooled torque motor.
GENERAL MACHINE DATA
| | | |
| --- | --- | --- |
| | PAS9 | PAS12 |
| NUMBER OF STATIONS | 9 | 12 |
| TABLE DRIVING SYSTEM | Geneva Wheel or Torque Motor | Torque Motor |
| OVERHALL DIMENSIONS (l x w x h) | 5600 x 2600 x 4500 mm | 5300 x 3300 x 4300 mm |
| WEIGHT | 16000 Kg | 26000 Kg |
| PRESSING MECHANISM | Hydraulic/Pneumatic | Hydraulic/Pneumatic |
| PRESSING FORCE | 3,5 tons | 3,5 tons |
| AIR PRESSURE (LOW/HIGH) | 3/6 Bar | 3/6 Bar |
| MAX. PRESSING STROKE | 350mm | 350mm |
| MOULD CENTER DIAMETER | 1900mm | 2200mm |
JUGS CHARACTERISTICS
| | | |
| --- | --- | --- |
| | MIN. | MAX. |
| BODY DIAMETER | 60mm | 220mm |
| NECK-RING DIAMETER | 40mm | 180mm |
| HEIGHT | 150mm | 350mm |
| WEIGHT | 300 gr | 1500 gr |
PRODUCTION SPEED
| | | |
| --- | --- | --- |
| | PAS9 | PAS12 |
| MAX. PRODUCTION SPEED | 15 pcs/min. | 25 pcs/min. |