PM-V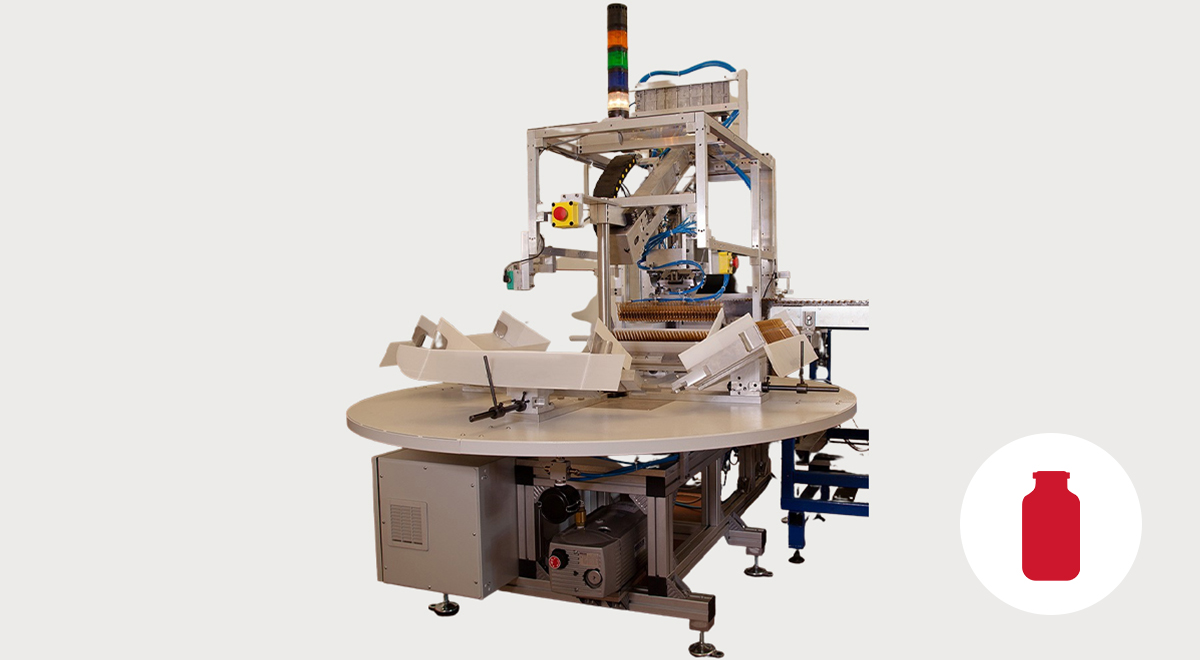 sales_glass@ocmigroup.com
Automatic vials packing machine suitable for connection with OCMI after-forming lines, developed to pick vials directly from line chain and place them into carton or PPE boxes through vacuum picking arm. The best solution to avoid frictions between vials and consequent scratches during packing operations.
The sensor to detect the presence of the vial placed at the beginning of the racks, allow to get the rows of vials without empty spaces and get the same number of units in all boxes.
Each ampoule is picked with two vacuum cups.
Recipes for specific vials and boxes can be set and saved from machine touch panel and be recalled for future production batches.
Job change is possible through additional modules to be removed or added from/to vacuum picking arm. Guides for box positioning on machine table are supplied according to box size.
Visual signal is lauched when each box is full and acoustic warns about rotation of machine table to the next working station.