ROBOGLASS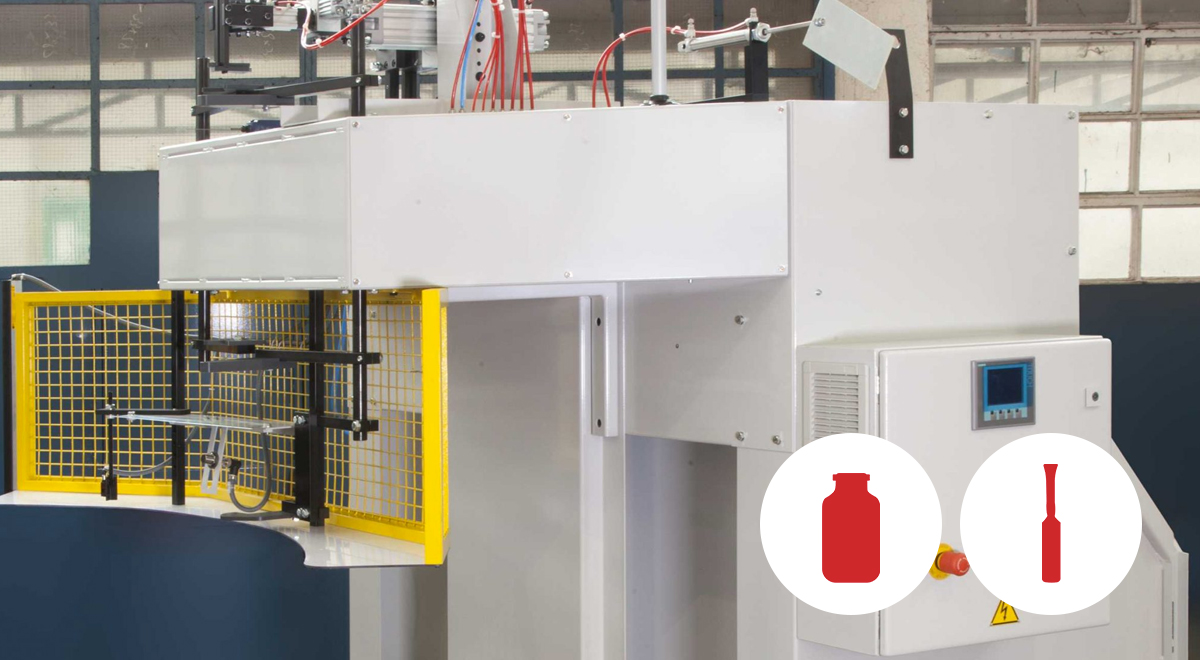 sales_glass@ocmigroup.com
Automatic tube loader suitable to be connected with all OCMI forming machines. Thanks to its compact structure it allows to minimize spaces required for full automatic loading operation. It replaces the rotative "turret" loaders generally used for semiautomatic tube loading.
Glass tubes are manually placed into machine deposit and picked one by one thorugh stairs elevator.
Available in stand-alone version with independent control panel to be connected with existing machines or in integrated version together with new OCMI forming machines.
Tube Pick-up, lifting, rotation, loading operations are driven by solenoid valves controlled from PLC.